Bigg's Diner: Comfort food, made bigger and better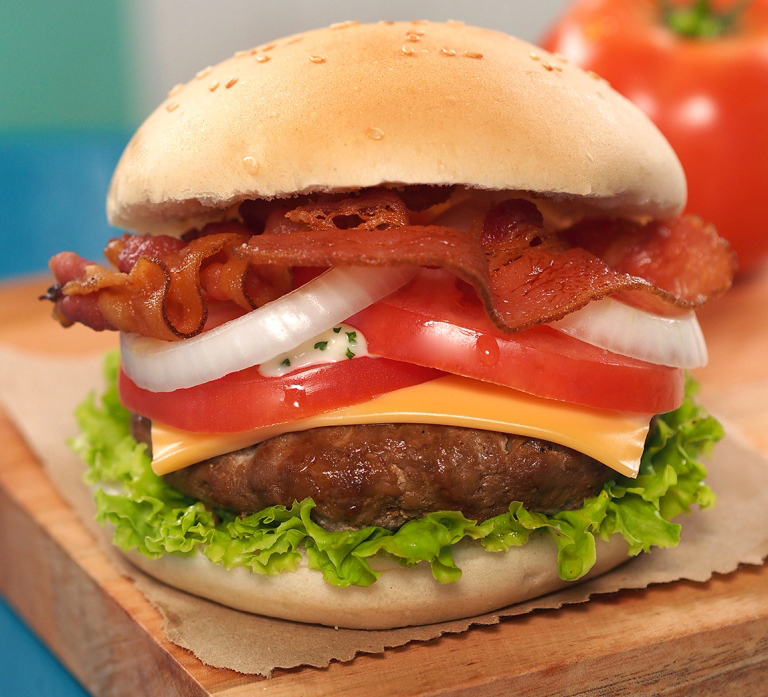 Naga's beloved diner goes all-out to fill tummies and delight hearts – and it's coming soon to Manila
In 1983, tennis buddies, friends, and lovers of food and adventure Nena Bichara, Nienie Buenaflor, and Maricar Manjon had their "patch of blue" moment: to treat the good people of Naga City to a top-quality yet affordable food concept. They looked to open an American diner-inspired comfort food place, as belly-busting burgers, thick cut fries, home-style fried chicken, luscious doughnuts, and the like were not readily available in the locale back in those days. So, they opened a restaurant/doughnut shop that went by the name "Mang Donald's." Now, if you are familiar with the Pinoy penchant for pun-nism, that name choice will make complete sense to you. You may even appreciate the wit and humor behind it. But, to avoid confusion and potential copyright issues, the three gals eventually settled on a name that was to change the Bicol food scene in oh-so-delicious ways: Bigg's Diner.
A BIGGer, better concept
Ask any of the well-loved restaurant's founders and they will tell you, with the same tongue-in-cheek aplomb that birthed the first incarnation of BIGG's, that the name is an acronym for Beautiful, Intelligent, Gorgeous Girls. An alternate meaning is often given: Bountiful Innovations of God's Gifts, as the diner serves Western and hometown dishes with a twist.
"Seriously, though, the brand name was derived from the differentiation that Bigg's stands for bigger value, bigger heart for service," explains Adolfo Aran, Jr. Chief Operations Officer of the group.
Since its opening in the early 80s, the diner has only gotten bigger and better – and has endeared itself even more into the hearts and bellies of Nagueños. So much so, in fact, that Bigg's has long been the go-to place for everything from regular family lunches out and impromptu gatherings with friends, to special celebrations of milestones and achievements. It is the "It's my birthday" place, the "I just graduated" hub, the "I love you and I show it" venue, and even the "I need a mood boost" refuge.
Comfort, for all
And why would it not be? The diner serves up the most scrumptiously satisfying comfort food you can find on their side of the archipelago. Must-try, crowd-pleasing favorites include the decadently delicious fried chicken, juicy and flavorful burgers, and tender, fall-off-the-bone ribs. Gaining ground, as well, are dishes with a "hometown twist," like the Beef Salpicao and the Bicol Special, a hearty treat of breaded pork chop with a side of laing (a native dish of taro leaves cooked in coconut milk and chili).
Bigg's fried chicken is available in three tummy-tickling flavors: Original Crispy, Spicy Cajun, and Hot Havana. Each bite is a crisp, savory sensation, and it's really no wonder that this BIGG's specialty has made its mark in the local dining scene.
Their burgers are no less in-demand. "Our burgers come in various flavors, as well, and the Tower Burger is a must-try for big appetites. Baby Back Ribs and Southern Ribs come in unique home-made barbecue flavors. Other must-try items are our Rock and Roll Iced Tea, Everyday Salads, and Pork Kebabs," Aran shares of the diner's equally popular offerings.
"From the international fast food menu of burger and fries, the menu has adapted and offers Bicol favorites and other Filipino delicacies, as well. The Bigg's menu highlights both comfort food and global flavors," the amiable COO adds.
Casual dining in a cool setting
Apart from its heartwarming, toothsome menu, Bigg's boasts an aesthetic that is quirky and cool. Vintage memorabilia bedecks each outlet (of which there are 14 across the region and one in Batangas), and overall look is one that heightens the food trip. Long-time patrons and first-time visitors, alike, enjoy the laid-back vibe which is a nod to the days of all-American 50s diners.
"People here grew up with Bigg's, it has been 35 years of BIGG love and service. Great memories have been formed through the years. A trip to Bicol is never complete without a visit to Bigg's," Aran notes.
But, the evolution and expansion do not end there – this once-small fast casual food joint has always dreamed BIG, after all. In the coming year, Bigg's is poised to open 10 more branches in a number of locations throughout Luzon – including Metro Manila.
So, get your big appetites ready: Biggs' is coming!
For more information about Bigg's Diner, stop by their Facebook page @biggsdinerph
By ANGIE DUARTE
Photos courtesy of BIGG'S DINER