Three Guys and a Grill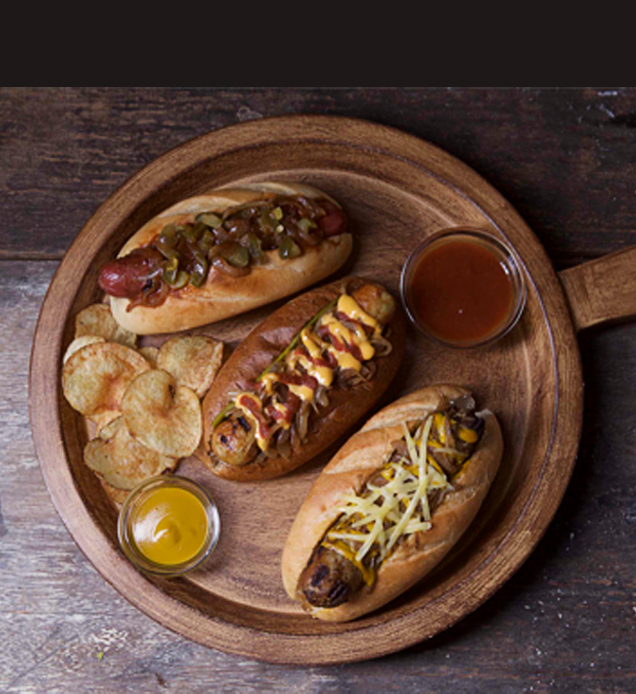 The best hotdogs in town? If you haven't yet, it's time you decide for yourself
It's been hailed as the home of the best hotdogs in town – and with top shelf delicatessen sausages, cooked to perfection on a flat pan, flamed on a grill to give snap and charring combined with freshly baked bread – it's not too difficult to see why.
The three guys are Swiss Tom Thurnherr, New Zealander Duncan Gates, and local culinary personality Pepper Teehankee – all of whom believe that grilling brings neighborhoods together, communities closer, and starts friendships across countries and cultures. And that's exactly what you'll find at Three Guys and a Grill.
Expat recommends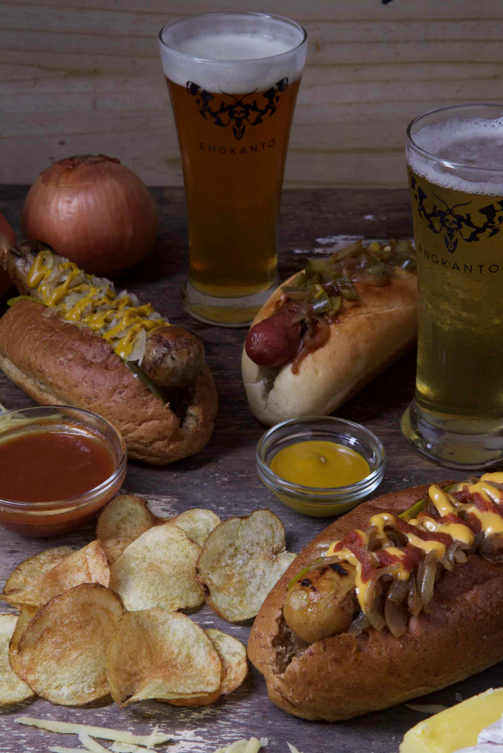 For first-timers, Posh Dog is the way to go. The mouthwatering concoction is made with German Pork Bratwurst, truffle honey mustard, grilled onions, and topped with organic shredded cheese. Its distinct explosion of flavors with every bite has made it one Three Guys' bestsellers.
The equally delectable Bird Dog is made with chicken sausage seasoned with curry, and topped with sriracha mayo, homemade ketchup, grilled onions, and sliced pickles; while the eponymous Duncan Dog is made with two pork grillers, homemade tomato sauce, guava mustard and grilled onions.
And for those who want to go off-menu, you're able to customize your dogs by picking your choice of buns – freshly baked crusty whole wheat or the softer white bread – and choosing the sausages, sauces and toppings to your palate's delight. Of course, if I were you, I'd let Three Guys sort all that out.
At Three Guys' first of a growing number of branches (and what they call their lab) in B. Valdez St., Poblacion (just on the side of A. Venue Mall), they have Engkanto Brewery's IPA and Lager on tap to deliciously down your dogs with. They also make their own soda every morning, which you can mix with their selection of spirits – or for the non-alcoholic ilk – with natural syrups like Passion Fruit or Green Apple, and fresh juices like Apple or Cranberry for a much healthier soft drink fix.
And if you wish to do your own grilling, you can purchase fresh sausages for you to enjoy at home.
A story heard round the grill
During our recent visit, what started as a small group chatting over superlative eliciting hotdogs soon turned into a packed house of people from different nationalities enjoying their libation and grilled fare. Three Guys like to say that the love for perfectly charred food is just part of humans' genetic makeup. And on that rainy Friday afternoon, we bore witness to how Three Guys' dogs and overall vibe started friendships across between distinctly different cultures.
Three Guys and a Grill is located at 4364 B. Valdez Street in Brgy. Poblacion, Makati; EDSA Shangri-La Plaza Mall, Mandaluyong; The Pantree in Legazpi Village, Makati; Grub Garden in Malate, Manila; and Mall of Asia, Pasay. For more info, find them on Facebook @3guysgrill or on Instagram @threeguysandagrill. They also deliver via Food Panda, honestbee, and Delivery Guy.
By TIMOTHY JAY IBAY and VIA BAROMA